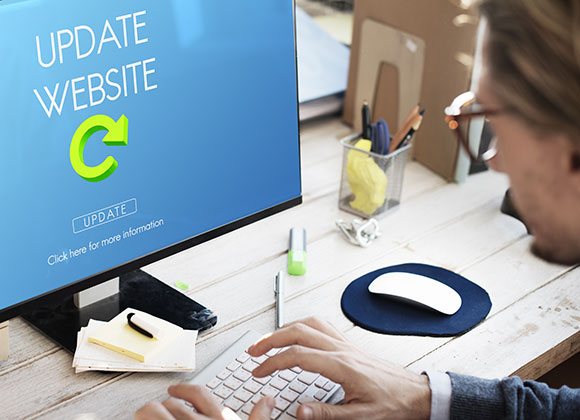 Content Marketing Trick to Skyrocket Your Website Traffic
Is your website or campaign content outdated? It might be time for a spring clean. Fresh content can help to boost traffic and uphold your reputation, which can, in turn, increase conversions.
The Freshness Factor
Search engines value fresh, relevant content. They prioritize new content over older content when choosing what search results to display to a user.
When doing a Google search, you may notice the top-ranking results are recently published, most often in the past year.
To keep your site ranking well, this does not mean you need to produce completely new content all the time. There is a simple, time-saving way to freshen up your site.
If you posted a product review that attracted a good amount of traffic one year ago, for example, you can update the content on this page to boost your search ranking and see another spike in website traffic.
To learn more about how Google measures fresh content and how to give your content a new lease of life, here is an interesting read by WordStream.
Credible Content
HealthTrader merchants occasionally update their product labels and other content. Are the product images you are using accurate?
Using up-to-date images is important for your reputation, credibility and to drive conversions.
If a potential customer clicks an affiliate link on your blog post, they expect the information on your post to match the information displayed on the product's website.
Even if the blog post is from two years ago, a customer is less likely to follow through with a purchase if there are inconsistencies between what they see on your site and the merchant's site.
Check the product resources on the offers page of your HealthTrader affiliate account to make sure you are using the most up-to-date photos, banners and information.
Resource Library
At HealthTrader, we update our resources library regularly so you can keep your content fresh and accurate.
We offer a wide range of high-quality resources exclusively for our affiliates, including product photos taken in a variety of everyday scenarios.
Updating product images is just one of the ways you can freshen up your website, blog or advertising efforts.
We have just added fresh resources to many of our affiliate offers – including product images for Folexin, Prostate Plus and Lutenol – so you can refresh your content.
Log in to your affiliate account now and head to the Resources page of your favorite products to see what is on offer.