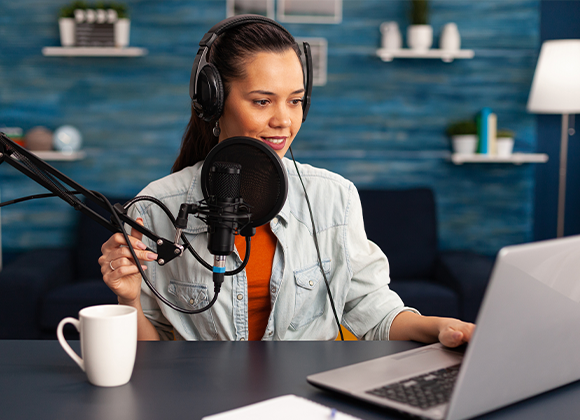 Why Affiliate Marketing is the Side Hustle of 2021
Dreaming of a side hustle? You're in good company!
While the idea of a side hustle isn't new, it is now more popular than ever. Interest has been growing over the past five years. Naturally, people took more interest in 2020 following the job market instability.
Check out the search volumes below.
There are so many reasons to find a side hustle outside of extra money on the side. A side hustle might be started with the dream of it becoming a full-time income. A side hustle might help someone to turn their passion into a livelihood. A side hustle might offer more free time to experience the world.
How to choose a side hustle
In life, we all are really looking for three things; more time, more passion, and more money. A great side hustle achieves the three following things:
It fits within your current schedule

It aligns with your passions

It is financially viable.
The side hustle sweet spot
Below are three of my side hustle ideas over the year. You will see that by not achieving the perfect trifecta, none of these ideas worked.
Take for example my passion for painting plant pots. I get excited about coming home from my 9-5 to paint pots. Painting pots doesn't take much time; I can quite happily paint four a night in my current schedule. That being said, if I were to sell my painted pots online, I would be one of several thousand listings. The paints I use are premium as well so it might be hard to make a profit. This "side hustle" is probably better left as a hobby.
I could also consider being a driver for a rideshare app. I can earn a decent amount doing this and it easily fits into my schedule after work. That being said, I don't particularly like driving. Or small talk. I would be miserable!
Another idea is I start a dropshipping business selling home gym equipment. I love gyming and giving fitness advice so this is right up my alley. My initial calculations show I can get the product cheap and sell it for a significant profit - super! Only thing is, I would need to be available to take inquiries from 9-5 Monday to Friday, which overlaps with my full-time income. This defeats the purpose of a side hustle and is quite risky.
This is where affiliate marketing enters the picture.
What exactly is affiliate marketing?
affiliate marketing
noun
A marketing arrangement by which an online retailer pays commission to an external website for traffic or sales generated from its referrals.
In less technical terms? You recommend a product and get a cut of every sale your recommendation makes. To make sales, you need an audience. Typically affiliate marketers build a following by creating quality content. Here are some exemplars of affiliate marketing that you may not have realized were affiliate marketing:
You are reading a recipe for mac 'n cheese and the author links to a non-stick pot - perfect for cheesy dinners!

Before ordering a new monitor, you visit a tech review site. The author offers a discount code on that particular monitor.

You are reading a tutorial on advancing to the next level of a tricky video game. Although the tutorial doesn't mention a gaming mouse, you click on an ad with a custom link and eventually order.
By its very nature, affiliate marketing usually fits into the perfect trifecta for someone looking to start a side hustle.
Availability: Affiliate marketing runs off content. The great thing about content is it can be created at any time of the day, fitting perfectly into your schedule.
Passion: This one is easy. Affiliate marketers tend to choose products and niches that they are already passionate about. Get paid to learn and write about your passions.
Profit: Now this one is tricky. With quality content and a great product that matches your audience, a profit should come naturally. However, just like anything else, nothing in life is guaranteed. The best thing you can do is research your market and research your competition.
Let's jump back into my example of loving the gym. While I don't have the time to start a fitness business in my current schedule, I would still like to profit from my passion.
Fitness is probably too broad of a niche to enter, so I could target fitness routines specifically for parents. Content could include videos on how to involve your toddler in yoga, strengthening abdominal muscles post-Cesarean sections for women, how to squeeze a 10-minute workout into your day.
Some affiliate product options might include small workout machines, workout supplements, gym clothes, and energy products. I would spend an hour every workday creating content and forming partnerships with affiliate programs. This fits in nicely with my schedule.
2021: The Year of the Affiliate Marketer
Whatever your side hustle is, you probably have something in common with other hustlers: you put off your side hustle for months. Potentially even years.
Despite the motivation to get started, many people hesitate. If you have been thinking of starting an affiliate marketing business, 2021 is a fantastic time to enter the market. In the US, eCommerce grew by 44% during 2020. Out of necessity and boredom, more people found themselves shopping online than ever before. While eCommerce growth may not continue at the same rate, this change reflects a larger slice of the population who are willing to shop online.
2020 also bought a change in the way we work. The job market was unstable and people realized their full-time job may not be as stable as they hoped. They needed a backup. Perhaps they started an affiliate marketing program. Perhaps they are communicating to your potential customers right now?
Some of us learned in 2020 just how much we enjoy working from home. No long commutes, more time with family and pets, and more flexibility, all from the comfort of your pj's. If your side hustle kicks off, working from home may be a full-time reality for you.
Thinking of starting affiliate marketing as your side hustle? Partner with HealthTrader for expert advice.