Tracking
Ensuring we track every impression, click and sale is at the core of our business. Here at HealthTrader we have combined many of the market-leading technologies to create a tracking system that is both reliable and accurate.
Unlike many of our competitors, we use multiple factors including Flash and text cookies, IP address, referral source and voucher codes. When used in combination we significantly reduce the chance of any commission being missed.
Our server uptime and response times are critical in providing a level of service that we can be proud of, for this reason we make our server uptime reports openly available, click here to view our statistics.
Akamai Cloud Network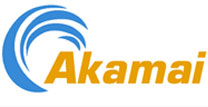 We utilise the Akamai content delivery network (CDN) for all of our tracking and content delivery. With over 84,000 servers in 72 countries the Akamai cloud network ensures a fast tracking experience for users while also ensuring content such as banners load quickly.